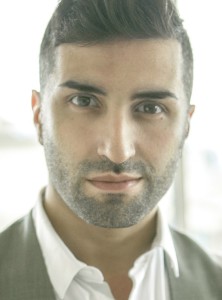 Fran Mangiacasale is a contemporary, classical and neoclassical dancer, teacher and choreographer.
He trained in Genoa with national and international teachers, he then moved to London in 2002 where he continued his professional development in Contemporary with a variety of different teachers, Ballet with the late Roger Tully, and Dance Mastery an innovative system created by Konstantin Pavlidis.
Fran has danced in numerous companies including The Lindsay Kemp Company, National Dance Company of Wales, Fabulous Beast Dance Theatre, Unstructured Light, Smallpetitklein, The London Ballet Company, The Royal Opera House, English National Opera, and performed in different productions and projects with a variety of choreographers including Maxine Braham, Lucy Burge, Philippe Giraudeau, Chris Marney, Jo Meredith and Renato Zanella among others.
Fran was also Assistant Choreographer and Dance captain in productions at the English National Opera, Hamburg Staatsoper, Deutsche Oper Berlin and Opera Sao Carlo ( Lisbon ).
In 2013 he was invited to be assistant Choreographer and Guest Soloist with the Azerbaijan State Academic Ballet in "Shadow of Gobustain" Choreographed by Maxine Braham and organized by the Ministry of Culture in Baku.
As Choreographer he has created work for Toos Foundation, Opera Fabula (Vienna), XOGA, The London Ballet Company, Blackheath Opera Halls, Grange Festival Opera and Let's all Dance Ballet Company where is currently resident choreographer, dancer and designer.
to get in touch with Fran please email frmang@yahoo.com